Hello my name is Noah Santos. I am 10 years old and happily living in San Diego, California. For the past month I have been meeting and working with a non-profit called Get Charged Up. They are a very cool team of bright and caring people who really understand the concept and importance of diversity. At Get Charged Up, we spread the concept of empowerment through our actions. Our goal is to empower orphanages with solar power by installing solar panels on their rooftops and helping kids understand the importance of renewable energy. By doing this we want to not only give kids clean power, but more importantly we want to give them a voice!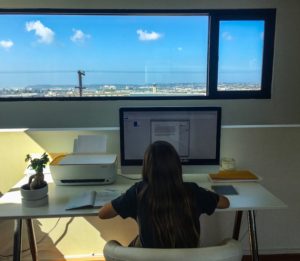 The first group of kids we are working with on this concept is an orphanage located in Baja, Mexico. I have never been there, but I am very curious and have some ideas of what it will be like. I assume that the community will be very cultural and somewhat festive. However I have heard that there are beautiful locations where you can find your core and inner peace. But, most of all I am looking forward to going there and seeing all the diverse architecture and meeting the amazing and unique community.
At Get Charged Up, we are optimistic, open minded, and excited to empower and engage kids through solar power and clean energy. As youth empowerment ambassador, I am going to be your gateway to our amazing adventure! Thanks for reading and stay tuned for updates.
Noah Santos
Youth Empowerment Ambassador
Get Charged Up