CONNECTING DOTS AND BUILDING CULTURE
An excerpt from Beyond Fundraising: What Does it Mean to Build a Culture of Philanthropy says in a culture of philanthropy "the community is intentionally engaged and participates as a partner with the organization."
#EmpowerRefugees is a GETCHARGEDUP initiative which trains refugee youth in solar design and installation along with the needed language and soft skills.  Our POWERtoEMPOWER campaign exudes the idea of a what a culture of philanthropy is.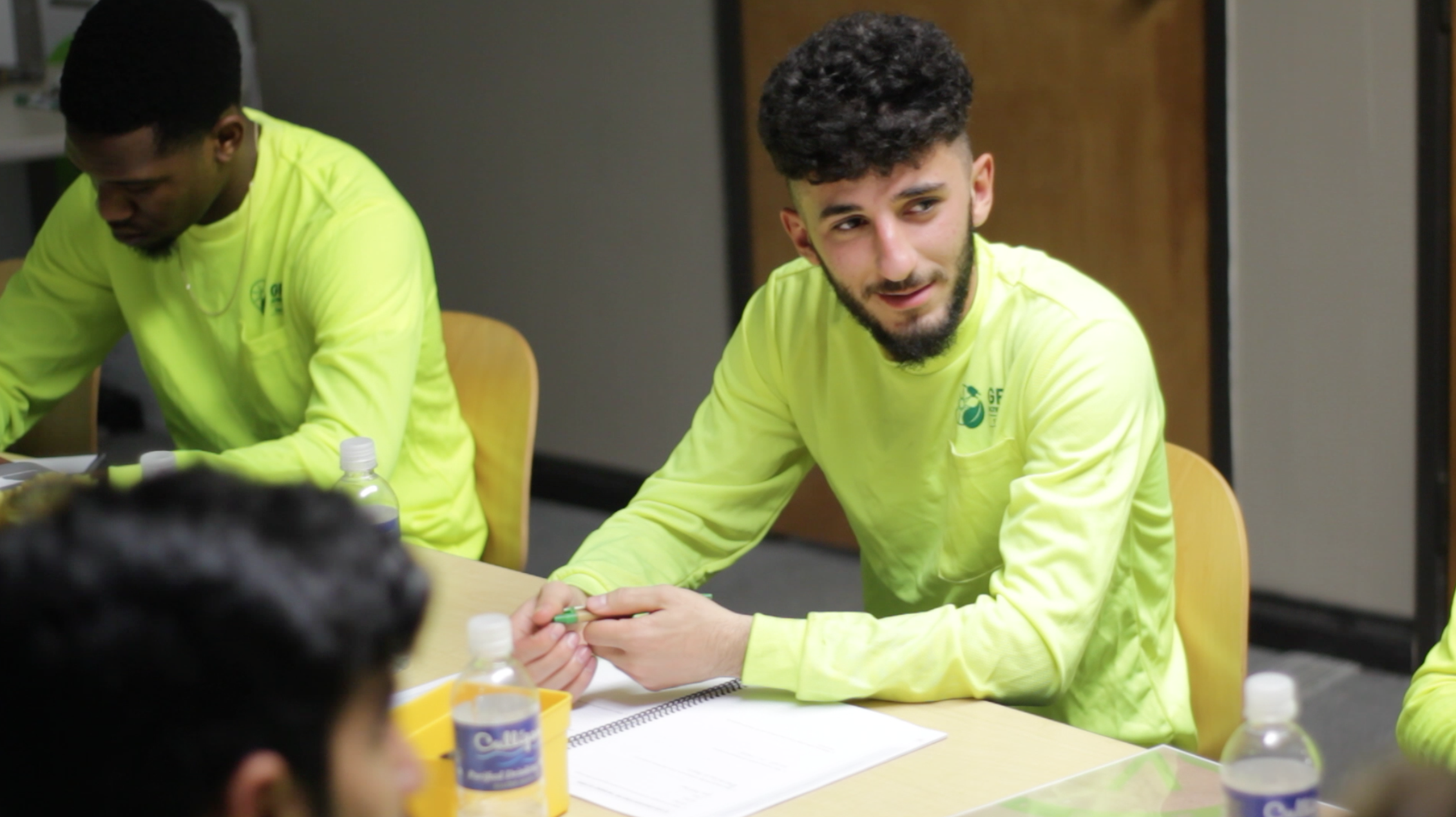 Yesterday, at the Grid Alternatives headquarters, our newest trainees were receiving new information about our energy sources and their impact on the environment.
Grid Alternatives called on a neighboring organization whose mission is to "build a stronger community and a sustainable San Diego", I AM MY BROTHERS KEEPER.
According to their website, www.iambkcdc.org, IAMBK has added an environmental literacy component from the ROOTS of Success Environmental Literacy curriculum developed by Raquel Pinderhughes.
Our visionary, Faisal El Azzouzi is always talking about connecting the dots. Embedded within the lines of communication is a trusting connection between GETCHARGEDUP, Grid Alternatives, IAMBK and refugee youth.
Martin Luther King Jr said, "If we are to move on in the days ahead and bring into being a truly integrated society, we must recognize that our destinies are tied together."